Welcome to Coldharbour Framery & Gallery
We are a picture framer's and art gallery based in north Bristol,  located on Coldharbour Road amid a small parade of independent, artisan shops and galleries. In the framery we offer a bespoke picture framing service for all types of artwork.  In the gallery, we stock a wide range of affordable art & crafts by local artists, including original art, prints, sculpture, glass, ceramics and gifts.

Here Comes Summer
We are looking forward to a long hot summer of messing about in boats, walking on the beach and generally getting out and about – here's a little taster – Boats at Mousehole by Jenny Millbank.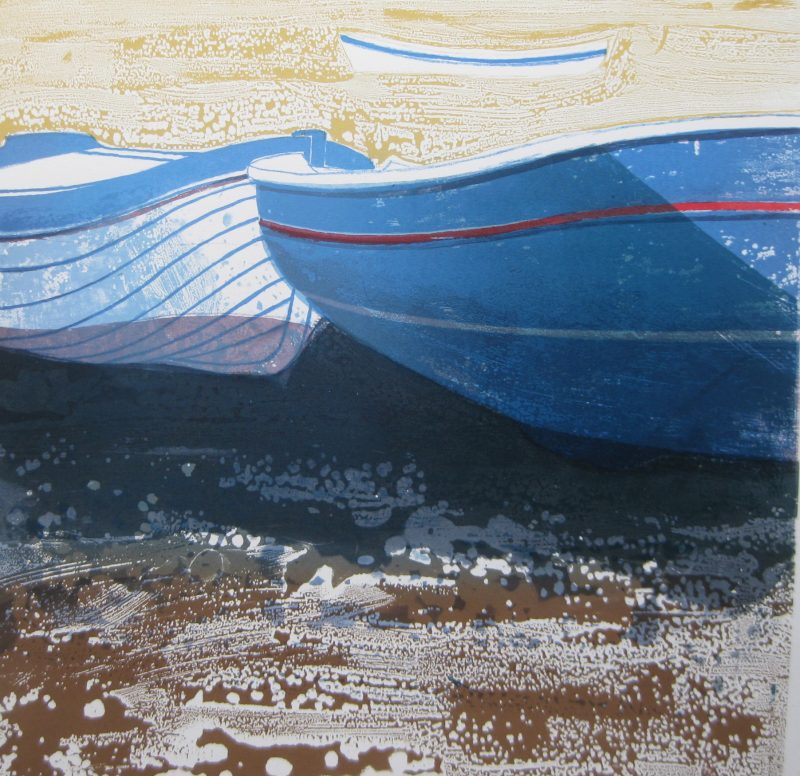 And we also have a wonderful selection of sculptures for house or garden, for example this little mermaid by Jill Dunmore: