Welcome to Coldharbour Gallery
UPDATE May 2020 – COVID-19
**** We are now accepting orders for framing. Please call, text or email us on the numbers below and we will be happy to assist and advise you. ****
The gallery is still closed. Please visit 'The Window' page on this site to get more information on the artist and images featured in our main window. If you are interested in any item in the gallery please contact us by:
– calling   0117 9446244
– text        07833 893652
– email     art@coldharbourgallery.co.uk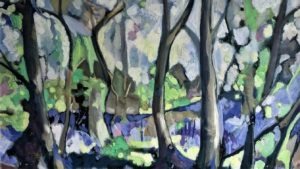 Although we are not open to the public we are running a series of 'Lockdown' shows in our main display space, 'The Window', which can be viewed from outside the Gallery. The current window includes original works by Laura Cramer, Cath Reed, Sarah Cowper and ceramics by Nigel Lambert.

We also have in stock a large range of gifts and art prints including Rupert Andrew's wonderful 'cracked' glazed mugs, bowls and vases as well as popular prints from Jenny Urquhart and Abigail McDougall. Please call or email if you have an enquiry or wish to purchase an item.